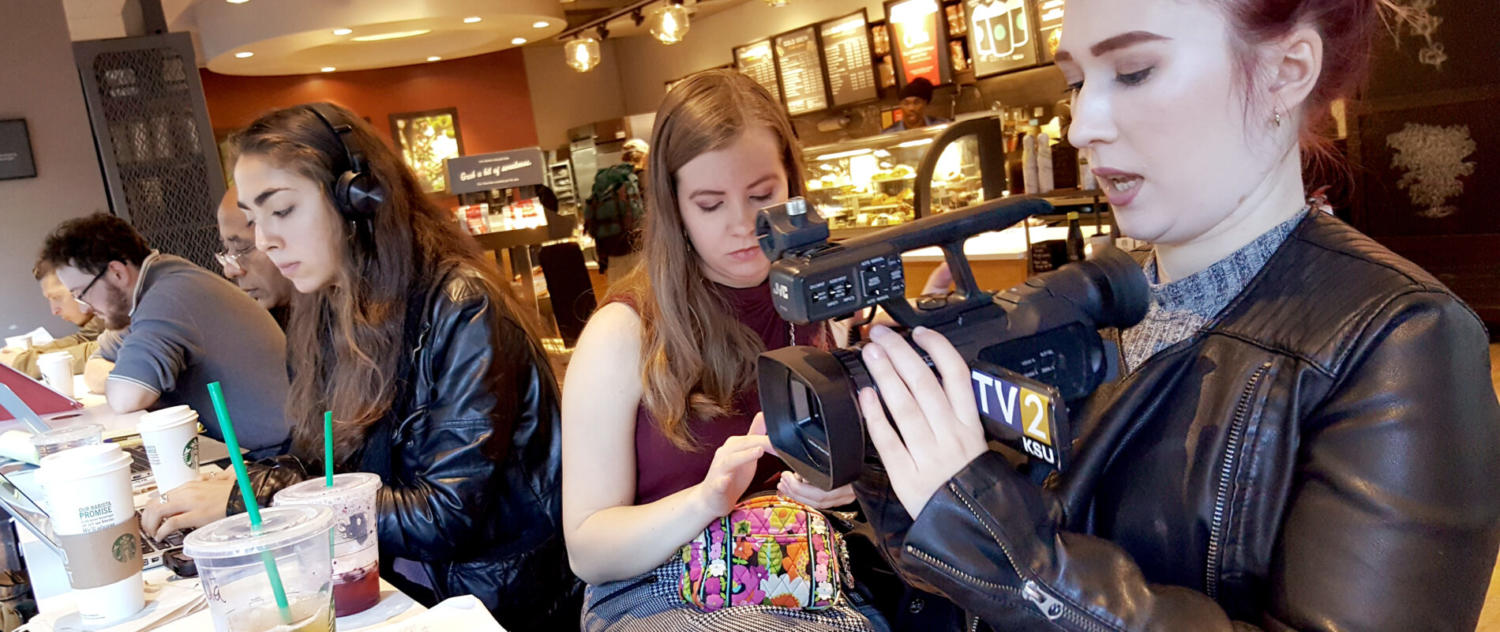 FREQUENTLY ASKED QUESTIONS (FAQS)
How can I become a Student Media leader?
Leaders of each Student Media partner are selected by the Student Media Board in the fall and spring of each year for the following semester or semesters. To be considered, you must be must have at least a verified cumulative 2.25 Grade Point Average at the time of application and maintain a cumulative 2.25 GPA and be in good standing with the University during your term as leader. To be a compensated student leader, you must be enrolled in a minimum of eight credit hours as an undergraduate student and a minimum of six as a graduate student during their term. You do not need to be majors enrolled in the School of Journalism and Mass Communication. Candidates applying for leadership positions in the JMC-co-curricular units must have related experience to be considered an applicant.
Can I get paid while working for Student Media?
Yes. Student Media offers hundreds of paid positions each semester across our 10 Student Media partners. Contact us for more information.
Can I study abroad and still be involved in Student Media?
Yes. Student Media supports students who opt for a semester abroad. Sometimes this can fit into a media outlet's content plan for that semester. Also, studying abroad will not affect your ability to continue on a path to a leadership position, if you so choose.
Who makes the hiring decisions for Student Media?
It depends on the position you are seeking:
Top leaders for each media partner are selected by the Student Media Board.
Staff members within each media partner are selected by the student leader in consultation with the adviser.
Staff members in the Student Media office are selected by the professional staff.
How many hours can I work?
That depends on your position and the needs of your outlet. You should talk with your student leader and adviser about the specific needs of each position. If you are in a paid position, you cannot work more than 28 hours each week. The university limits your paid hours to 28 hours per week in total for all university jobs for which you are paid.
If I don't see a position I like, can I still work in Student Media?
Probably, let's talk. Student Media is growing and changing as rapidly as the professional fields we strive to emulate. So, if a position doesn't exist (and it's generally within the wheelhouse of media and communications), let's talk and figure out how to make it happen.
Can I earn academic credit for my work in Student Media?
Consult with your academic adviser to see if this is allowed through your program. Some schools allow this and others don't. Student Media cooperates with the various academic units on campus.
How long does my employment last once I'm hired in Student Media?
Employment length varies from individual to individual and is decided by the the media partner student leader. Most last until the end of the semester, but other arrangements are possible. Please talk with the student leader for the media partner with which you work or for which you are interested in working. Student leaders have the responsibility to remove staff members who are not performing well and/or are not following rules and regulations of Student Media or KSU.
Do I have to reapply for a job in Student Media every semester?
This depends on your job and the media parter for which you work. If your work for a media partner where a new editor is elected each semester, you'll likely have to reapply. Some partners have student leaders elected for an entire academic year. It's possible that this leader will hire positions for the whole year. This is their decision.
Can I work for more than one outlet at the same time during a semester?
Yes. The university limits your paid hours to 28 hours per week in total for all university jobs for which you are paid.
Who has editorial control over content?
Student editors and student managers, selected by the Student Media Board, have sole authority to determine content for the media they lead and in turn take full responsibility for the content decisions made.