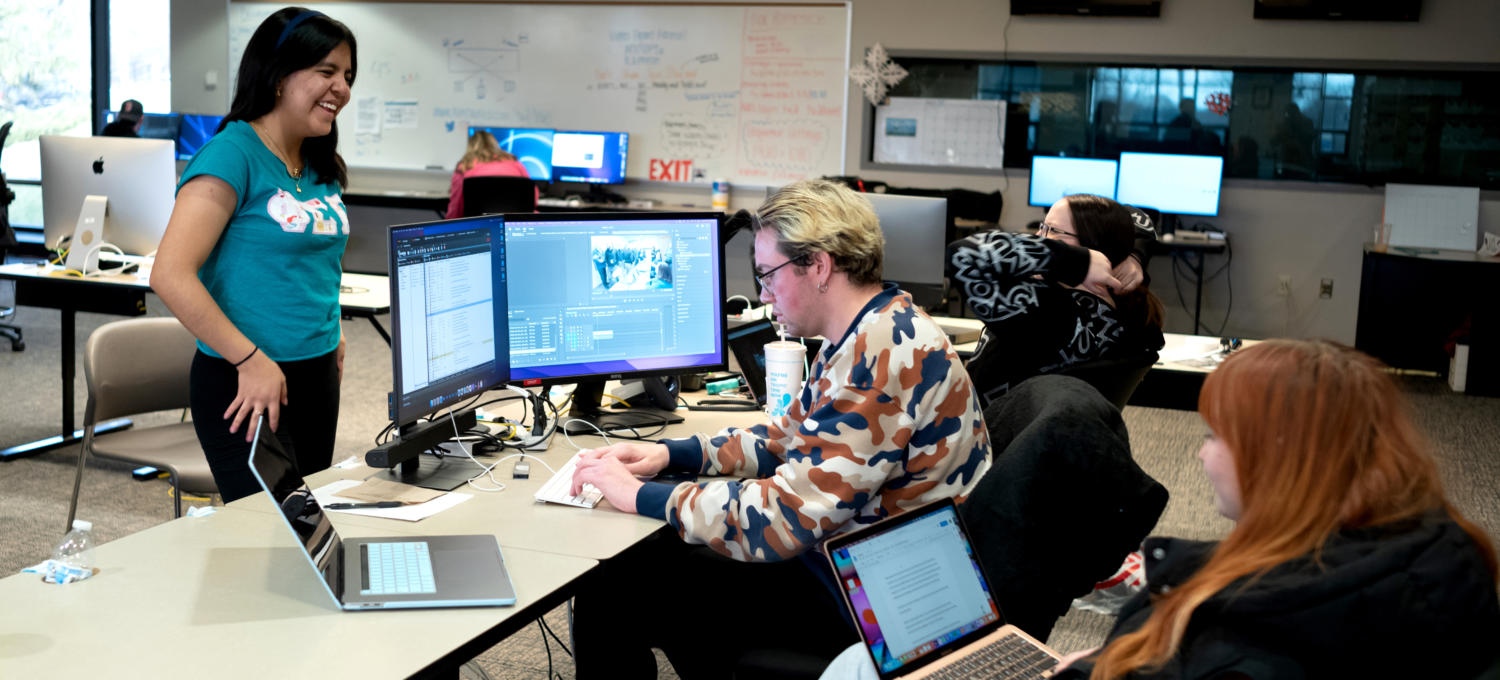 STUDENT

 MEDIA BOARD
WE'LL GO FARTHER TOGETHER
As a standing University committee, the Student Media Board serves "as the institutional publisher" for Student Media.
The SMB is primarily responsible for selecting student leaders, approving annual budgets and hearing any grievances that cannot be otherwise resolved. The SMB does not dictate or determine editorial content. Responsibility for day-to-day editorial operations belongs to the selected student leaders.
The Director of Student Media is responsible for day-to-day business operations and long term strategy for Student Media.
The board consists of students, staff and faculty from across the university, as well as media professionals outside of KSU.
Check out the guidelines, members and meeting documents below.
STUDENT MEDIA BOARD GUIDELINES
Ron Sonedecker
MDJ Undergraduate Student Representative
Ben Davis
Director, Center for Student Involvement
Vacant Seat
Undergraduate Student Government Representative
Carol Robinson
Faculty Senate Representative
Zachary Akers
MDJ Undergraduate Student Representative
Eduardo Strobel
MDJ Graduate Student Representative
Stephanie Smith
Faculty Senate Representative
Emily Metzgar
Director, School of Media and Journalism
Mike Jackson
MDJ Faculty Representative
Kimberley Beasley
Graduate Student Senate Representative
Thor Wasbotten
MDJ Faculty Representative
Vacant Seat
Undergraduate Student Government Representative
Lowell Perry
Media Professional, The Greater Cleveland Film Commission
Mariah Alanskas
The Burr Editor
Jimmy Miller
The Burr Adviser
A Magazine co-advisor
Hailey Kukral
Black Squirrel Radio General Manager
Micah Manus
Black Squirrel Radio Adviser
Alexa Warmuth
Flash Film Commission President
Chris Knoblock
Flash Film Commission Adviser
Mandolin Arnett
Fusion Editor
Kassi Jackson
Fusion Adviser
A Magazine co-adviser
Cheryl Powell
Kent Stater/Newsroom Adivser
Jillian Bremner
Luna Negra Editor
Anthony Tognazzini
Luna Negra Adviser
Gretchen Hoak
TV2 Adviser
Nuried Hurtado
TV2 General Manager
Tamra McMillion
Uhuru Co-Editor
Jala Forest
Uhuru Co-Editor
Linda Piccirillo-Smith
Uhuru Adviser
Ashley Caudill
SM Sales Manager